Print of Signum Magnum / modello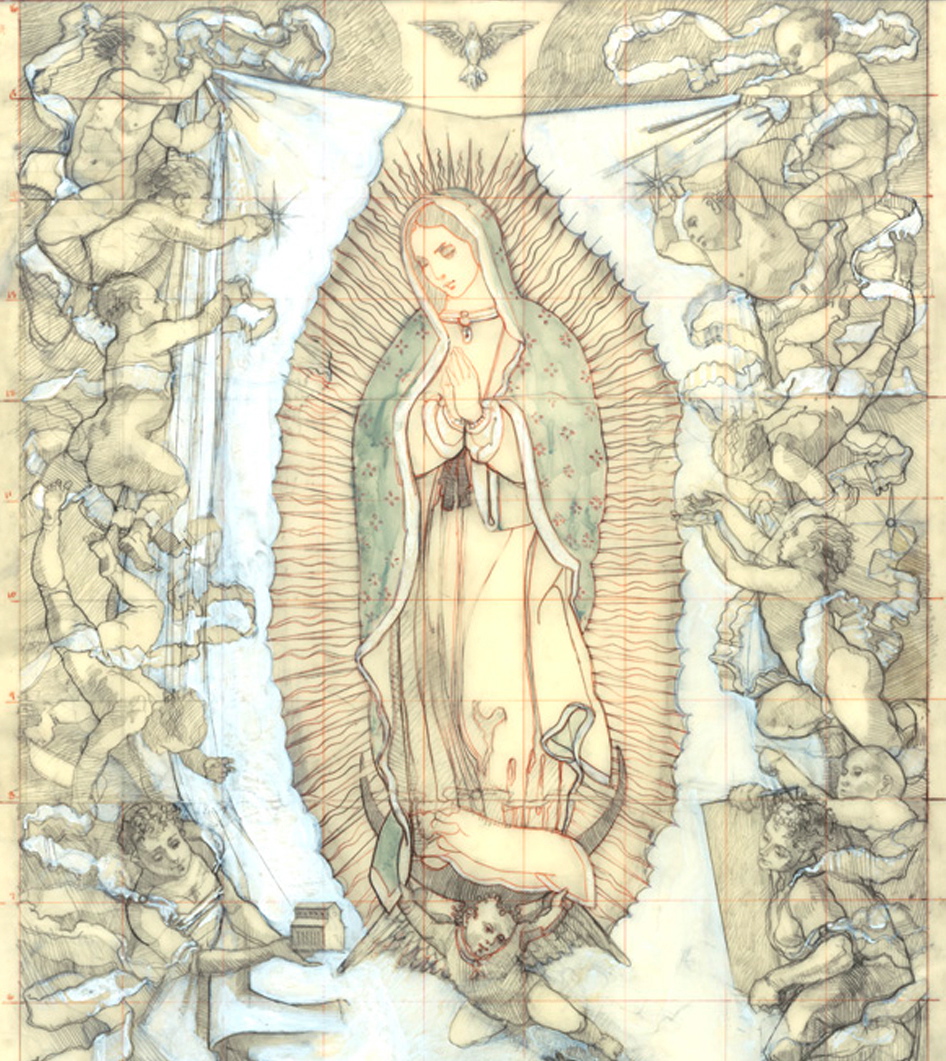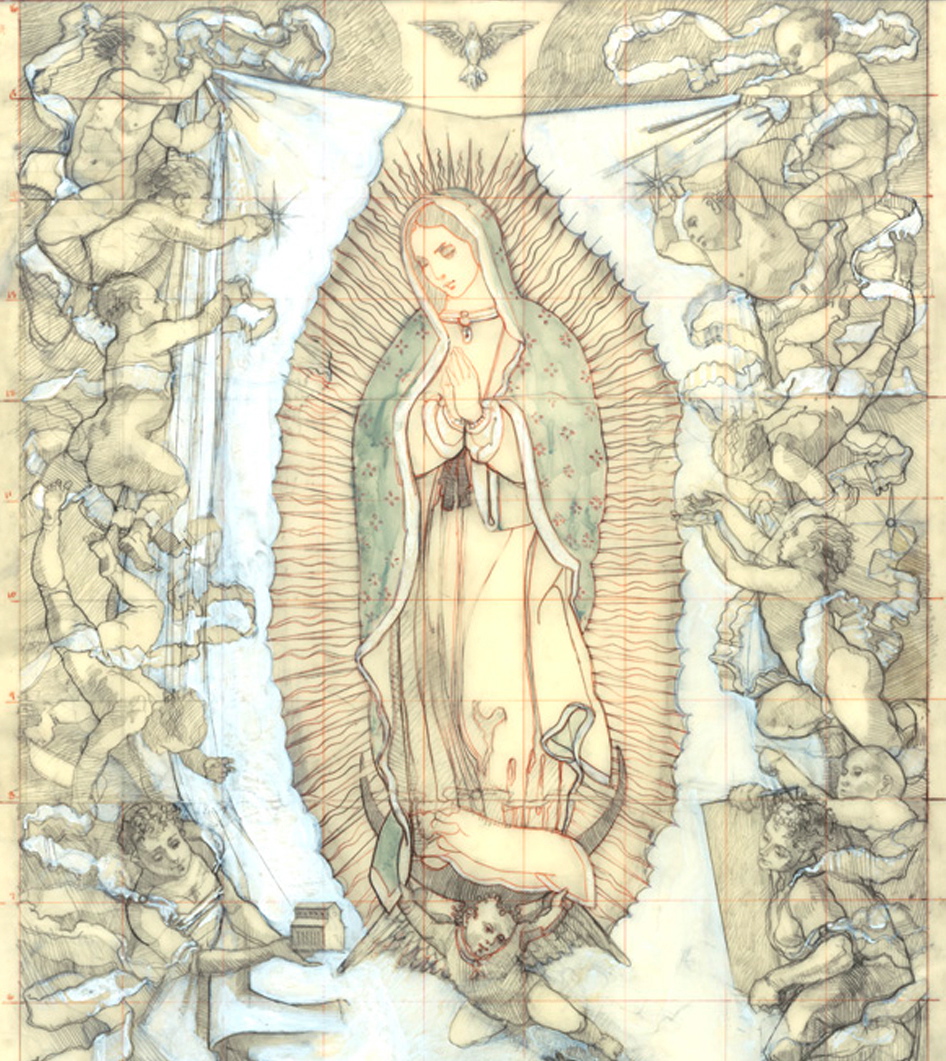 Print of Signum Magnum / modello
"Signum Magnum" is a 16'x9' oil on canvas altarpiece depicting in an allegorical manner the 1531 event of the Virgin of Guadalupe appearing to Juan Diego, commissioned by The Priestly Fraternity of St Peter for its seminary chapel in Denton Nebraska.
An archival print of the drawing is available in two sizes 24"x13" and 44"x24" can be purchased here.
Archival Print: light fast pigments on museum grade, acid-free, PH neutral paper.
Unframed
Artist Proof (Each print is checked and signed by the artist)
James Langley was commissioned by the Fraternity of St Peter to create a monumental altarpiece for Our Lady of Guadalupe Seminary Chapel near Lincoln, Nebraska. The painting is conceived as an integral element of the architectural expression and intended to depict the celebrated 1531 apparition of the Virgin of Guadalupe to the Indian Juan Diego (1474–May 30, 1548).
Incorporating pictorial idioms stemming from the sixteenth century, Signum Magnum (the Great Sign) lifts the viewer into a timeless realm suffused with light and rhythmic movement. The angels in attendance represent humanity, who with Juan Diego are both receptive and enraptured by the "Woman Clothed in the Sun."
This drawing was selected by internationally renowned art historian Sister Wendy Beckett for inclusion in the Third Nationwide Juried Catholic Arts Exhibition at St Vincent College in Pennsylvania, 2010.